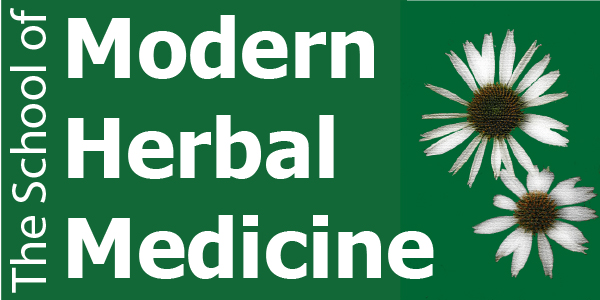 This school is based out of St. George, UT, and primarily does online and correspondence classes. Steven Horne is the primary instructor for the school. The school is aimed at teaching people to be herbal consultants, that is, they have successful businesses in coaching people on how to regain and maintain their health with herbs, nutritional supplements, and lifestyle changes. We recognize that a person can be an herbalist in many ways, such as growing herbs, harvesting or gathering herbs, making herbal products, or writing and teaching about herbal medicine. We want people to master the skill of being able to sit down with a person and figure out how to use herbs to balance their body and help them return to health. Recognizing that nutrition and lifestyle are a big part of the health equation, we weave these subjects into our training programs as well. We also recognize the power of the mind and emotions in health, so we offer training in using herbs as flower essences or essential oils to balance the mind and emotions.
---
Programs
The Certified Herbal Consultant program is a series of eight courses offered by the School of Modern Herbal Medicine to give people the knowledge they need to use commercial herbal products and nutritional…
More about Certified Herbal Consultant
If you want to learn how to take care of yourself and your family with herbs, the Family Herbalist Certification is the perfect program for you. In this series of four courses, offered once each year,…
More about Family Herbalist Certification
Onsite and Online Program
The Certified Iridology program consists of three classes: Practical Iridology (IIPA Level One), the Iridology Workshop (IIPA Level Two) and the free Running a Successful Consulting Business class. Practical…
More about Certified Iridologist
For over two decades, Steven Horne has been producing educational materials to help people in just one herbal company, Nature's Sunshine Products, to build successful businesses helping others with herbs,…
More about The Sunshine Sharing Hour
In the Herbal Hour, Steven Horne joins forces with Thomas Easley to discuss our monthly topic from a more generic perspective. The Herbal Hour focuses on single herbs and nutrients in solving health problems…
Since 1986, Steven Horne, has been doing emotional healing work as part of his efforts to help others. In the Holistic Perspective webinars, he will be sharing his insights into how to help people heal…
More about The Holistic Perspective
Since our primary goal in founding the Sunshine Sharing program is to help expand the knowledge of herbs and natural healing, we want to train our members how to share this knowledge and turn it into a…
The Herbal Hour was a webinar series we ran for members from 2006 to 2010. Many of these shows were done by Steven Horne and Thomas Easley. They cover a variety of topics using a variety of different supplements…
Our Profiles in Success webinars are interviews with people who have created successful full-time businesses in the natural health field. We ask our guests about their background and experiences in building…
More about Profiles in Success
It's important  to feel confident in selecting and recommending products. That's why we created the Sunshine Product Training. This training is based on the following key ideas:Strengthening and Balancing…
More about Sunshine Product Training
Learn about holistic health — nutrition, herbs, aromatherapy, flower essences, bodywork, mental and emotional healing and much more with Steven Horne, author, and teacher with 35 years of experience…
More about The Healthy Perspective
The Seeking Light and Truth Show is Steven's opportunity to talk about broader topics than just physical or even emotional healing. He'll be talking about education, politics, prophecy, spirituality, human…
More about The Seeking Light and Truth Show
We are not machines, so why is our approach to healing primarily mechanical or chemical?Whether people use modern medicine or alternative medicine, most people approach disease from a mechanical/chemical…
More about The Holistic Approach to Disease
More about Steven's Member Program
This is a free training program to help people do emotional healing work, based on techniques Steven Horne has developed in helping clients work through their negative emotions for more than thirty years.…
More about Emotional Healing Training Program
These are stand alone classes we offer for free to help people master specific skills.
More about Educational Programs