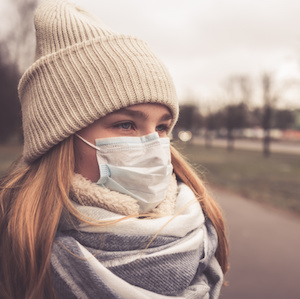 The current problems with the coronavirus crisis, which is also causing a financial crisis is a cause for reflection. Many people are frightened and fear is contagious. The hysteria and fear lower people's immune responses and also interfere with rational thinking, which makes it difficult to make good decisions. The first lesson in survival is "don't panic." That's why the first focus of this webinar is on combating fear. Next, we'll talk about immunity, both how we build immunity and how we support the immune system in fighting infection. Most people are overly frightened of germs, to begin with, our society and the focus on killing germs cause them to ignore their most important asset—innate immunity.
Furthermore, the empty shelves at grocery stores also reveal how unprepared most people are for emergencies. With people needing to stay at home it's time to talk about how we can be better prepared for any crisis, not just this one. If you weren't able to attend the live event you can pay to watch the replay by clicking this link.
The cost for this webinar is $10.
The links to the handouts appear at the bottom of the column on the right that says Steven's Articles. You'll have to scroll down to see them.