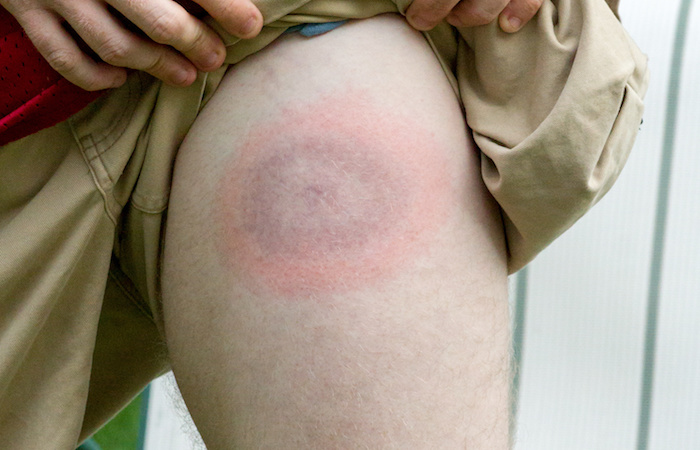 Lyme disease is a bacterial infection, spread by ticks.  Caused by the bacterium Borrelia burgdorferi and rarely by Borrelia mayonii it is transmitted through tick bites. Several days after the bite, the person typically develops a bullseye-like rash, fever, headache, and fatigue. Most cases of Lyme disease can be treated successfully with a few weeks of antibiotics like doxycycline, amoxicillin, and cefuroxime. Left untreated Lyme disease can spread to the joints, heart and nervous system
According to the CDC, about 10% to 20% of people treated for Lyme disease develop ongoing symptoms, a condition that has been called Post Treatment Lyme Disease Syndrome (PTLDS). It has also been called chronic Lyme disease. Symptoms of PTLDS can include fatigue, pain, restless sleep, aching joints or muscles, swelling in the knees, shoulders, elbows and other large joints, decreased short-term memory, difficulty concentrating, and speech problems.  These symptoms can last more than 6 months, and sometimes for many years. 
No one knows what causes chronic Lyme disease. Since the initial disease is caused by a bacteria, why do symptoms sometimes remain after the bacteria appears to be gone? In fact, if medicine can detect the presence of B. burgdorferi, you can't be diagnosed with PTLDS.
One theory is the infection damages tissues or alters the immune system function. Another theory is that low numbers of bacteria survive antibiotic treatment (perhaps by burrowing into muscles) and can't be detected by current methods. Whatever is happening, people who have chronic Lymes often suffer greatly and have a difficult time getting a proper diagnosis or help.
In this month's herbal hour we'll share with you how to prevent Lyme disease, how to recognize acute Lyme disease, and seek medical treatment and the symptoms of PTLDS. We'll also report on the work of various herbalists and naturopaths who have worked with PTLDS. We'll share with you the many natural remedies they have found helpful in recovery.