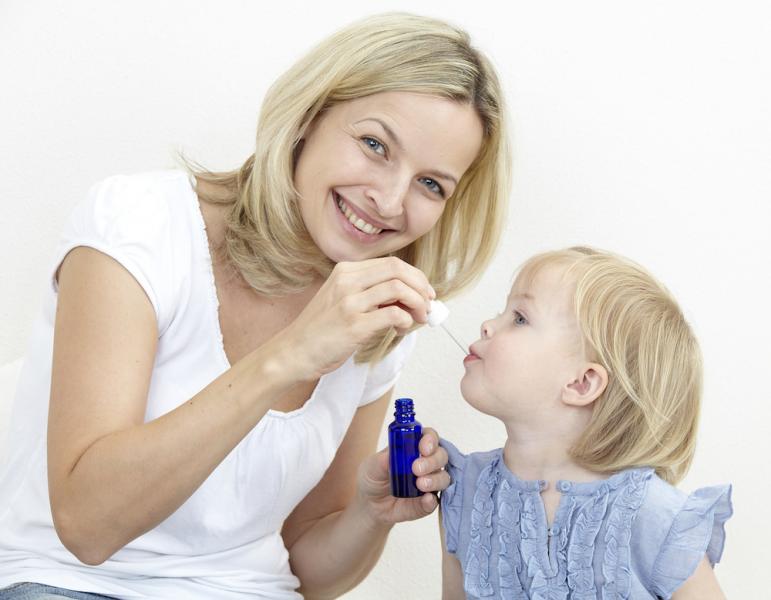 Parents who want to use herbal medicines with their children face numerous questions. Is it safe to use herbs with children? If so, are there any herbs that you shouldn't use with children? How do I adjust the dose for my child's age and weight? And finally, how do I get my child to take the herbs, especially if they can't swallow capsules? Let's briefly deal with each of these questions.
For starters, parents around the world use herbal remedies with their children. Many herbal remedies are mild enough and safe enough to even use with infants. Of course, children have more sensitive systems than adults do, so it's best to use milder remedies with children and avoid stronger, more harshly acting herbs. But generally speaking children over the age of two can use most of the same remedies that adults do.
It's also pretty easy to adjust the dose of herbs for children by using the child's weight. Simply assume that the adult dose is for a person around 150 pounds. If your child weighs 75 pounds, then you would use half the adult dose. If they weigh 50 pounds you'd use one-third of the adult dose.
As for getting children to actually take the herbs, that's usually not a problem for kids old enough to swallow capsules. However, for kids who can't swallow capsules, getting kids to take herbs can be tricky, because many herbal remedies simply don't taste that good. 
There are, however, ways of disguising the taste of herbs by using applesauce, yogurt, or honey or making herbs into glycerites, which are sweeter than tinctures. There are also ways of mixing herbs into treats using things like peanut butter or almond butter and honey. 
In this month's herbal hour we'll be talking about all of these topics in detail. We'll talk about herbal remedies you can use for common childhood ailments, as well as how to prepare them and dose them appropriately for children. If you have children or grandchildren or want to use herbs to help parents with their kids, this class is for you.