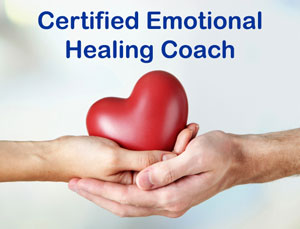 The Certified Emotional Health Coach (CEHC) Program is designed to help people learn how to do healing work on the mental and emotional level. It teaches people about unresolved emotional stress and trauma and how to help people release it and return to the natural state of peace, joy, and happiness that most children possess naturally. It teaches people a system of emotional anatomy for assessing where people have issues and provides a wide variety of tools for helping to clear these issues.
Steven has been doing emotional healing work with people for over 30 years. He has helped people heal from physical abuse, sexual abuse, emotional abuse and even ritualistic abuse. Along with his students, he has helped veterans recover from war trauma, people who have lost loved ones in tragic accidents and even murder, victims of rape, incest and child abuse, victims of satanic ritualist abuse and more. People claim they have gotten farther in one hour with these tools than they have in years of counseling because we work directly with emotions, not with the mind or body only.
Tools taught in the program include the question-affirmation technique, forgiveness work, symbolic journeys, techniques for releasing body armor, mental tools, healing rituals, herbs, flower essences, aromatherapy, and energy healing work. It also helps people understand the positive purpose behind their "negative" emotions: anger, grief, fear, shame, guilt, resentment, jealousy, etc.
You can attend the online portion of the course for free. Visit treelite.com for sign-up links or watch the videos on YouTube.