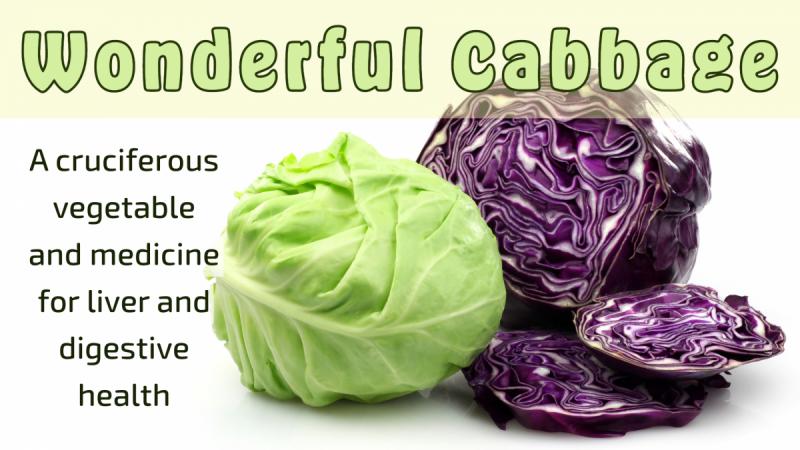 It's interesting how one species of a plant or animal can be bred to take on so many unique forms. Dogs and cats are prime examples, as there are so many diverse breeds that have come from just two species. One of the plants that humans have bred into a similar variety of foods is Brassica oleracea, which is the plant that gives rise to cabbage, broccoli, cauliflower, kale, Brussels sprouts, kohlrabi, collard greens, and more.
In this article, I want to focus on only one of these vegetables and its medicinal uses—cabbage. Even though I'm focusing in on cabbage, let me note that all of these varieties are cruciferous vegetables and the entire group has an important health benefit.
Health Benefits of Cruciferous Vegetables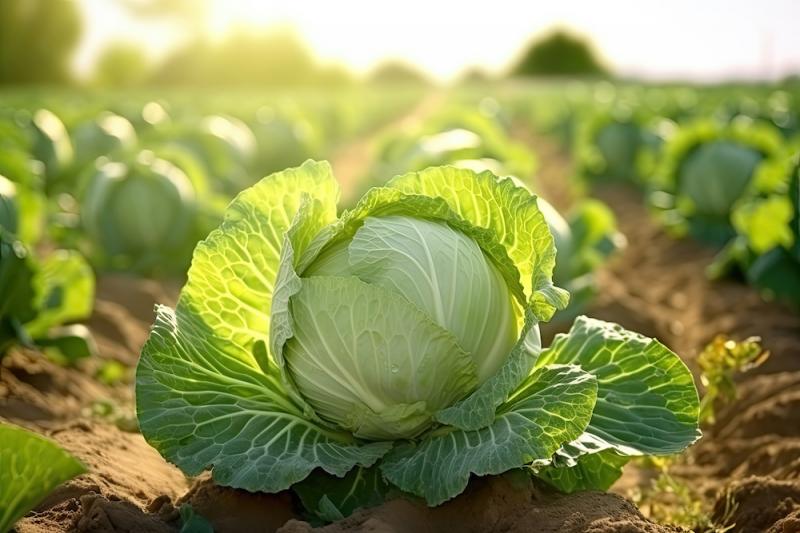 The cruciferous vegetables from the mustard family contain glucosinolates, organic compounds that contain sulfur and nitrogen. They release mustard oils that provide the pungent flavor we experience in mustard, horseradish, watercress, and other plants in this family like cabbage.
These compounds have antioxidant and anti-inflammatory processes and aid a detoxification process in the liver known as sulfation. Sulfation eliminates excess neurotransmitters, helping to stabilize one's mood. It also clears toxins created by intestinal bacteria, as well as helps the body eliminate a variety of chemicals including drugs like acetaminophen.
Thus sulfur-rich compounds have been shown to help kill cancer cells and stop tumor growth. Studies have shown that eating these vegetables can reduce the risk of breast, lung, pancreatic, and stomach cancer. They also help boost the immune system to fight infections.
Cabbage as a Poultice
Cabbage in particular, however, has a long history of use as a medicine. Both the ancient Greeks and Romans used cabbage as medicine. The leaves have long been used as a poultice to cleanse infected wounds, reduce swelling and pain, and to treat breast lumps. You can slightly crush the leaves with a rolling pin or warm them by using a hot iron on the leaves.
The bruised or warmed leaves are placed over the affected areas and left in place for 15-60 minutes. Leaving them on too long can cause tissue irritation.
Cabbage is a pungent remedy, so it's not something you would use on an acute injury where the inflammation is in the acute (hot) stage. This is signified by bright red tissues and sharp, acute pain. It's for inflammation associated with tissue depression, such as the dark purplish red color of a bruise, and for dull, achy pain where there is a lack of circulation and blood flow.
Cabbage as a Digestive Remedy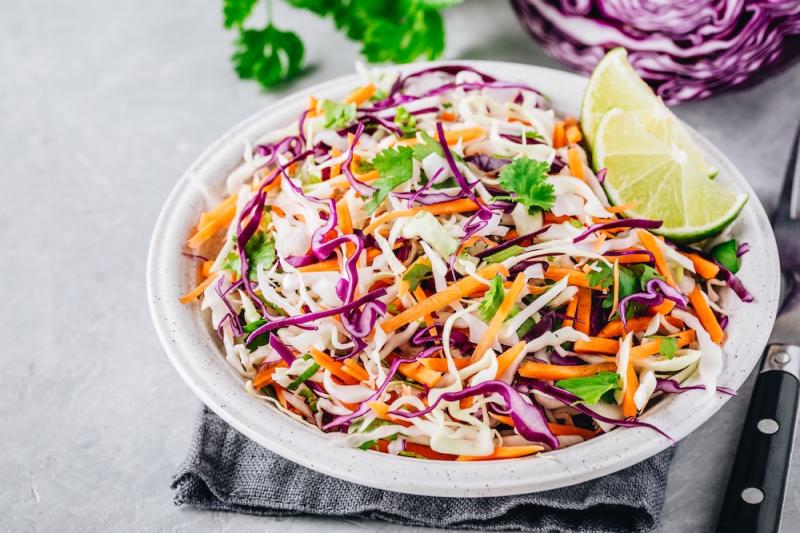 Plants in the mustard family have been used to enhance protein metabolism. Cabbage, either cooked or raw, can be helpful for digesting heavy, fatty meats. I personally find raw cabbage salad or cole slaw helpful for this purpose. However, try to avoid the heavily sweetened, dripping-with-mayonnaise kind. I make mine with shredded cabbage (I prefer some green cabbage and a little bit of red cabbage for color) and grated carrots. I add barely enough mayonnaise to moisten the cabbage and use a little oil and vinegar salad dressing for the rest of the moisture. I also add a little salt and some horseradish, which makes the salad an even better side dish for digesting meat.
Cabbage has also been used to help heal the digestive tract. It's been recommended for ulcers and I've heard of people using raw cabbage juice for this purpose, but I think this is a rather harsh treatment, and have not recommended it as such. When it comes to healing the GI tract, I think fermented cabbage is better than raw cabbage.
Fermented Cabbage for Healing the Gut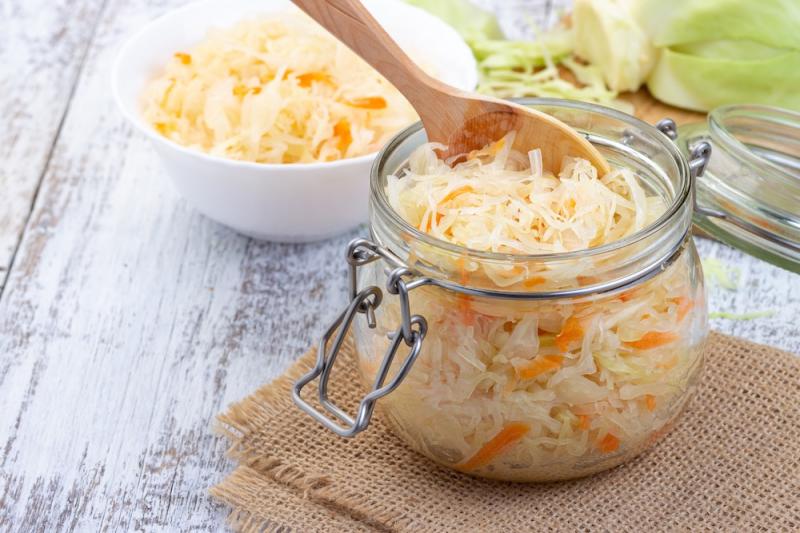 Cabbage is one of the best vegetables for fermenting. Fermented cabbage that contains live bacteria and enzymes will not only help the body digest fats and proteins, it will also help normalize intestinal flora. It's an excellent medicinal food for small intestinal bacterial overgrowth (SIBO), intestinal dysbiosis (like yeast overgrowth), and leaky gut syndrome. It needs to be eaten raw because cooking it will destroy the live bacteria and enzymes.
You can ferment cabbage by itself to make your own sauerkraut or combine it with other vegetables. For instructions see Making Fermented Vegetables. You can also buy fermented vegetables in grocery or health food stores, but make sure they contain live probiotics. Canned sauerkraut won't provide these health benefits.
Other Medicinal Uses for Cabbage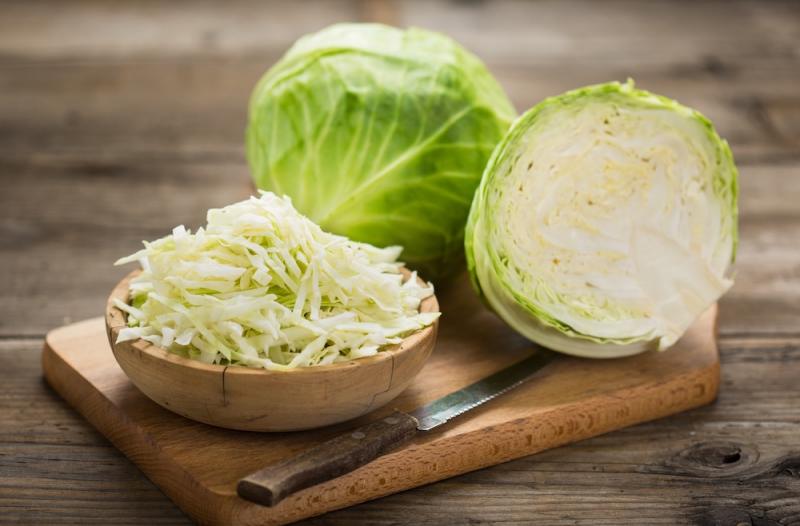 The Romans used cabbage internally as a cure for hangovers. I assume this has to do with the ability of cabbage to aid liver detoxification.
Cabbage and other cruciferous vegetables have a mild thyroid-inhibiting effect. This is more pronounced when they are eaten raw. So, if a person has a hyperthyroid, cabbage and other similar vegetables can be eaten to help the condition. This is not a stand-alone cure, however.
This also suggests that cabbage and other similar vegetables should not be consumed in large quantities if you have a low thyroid. However, I don't think the effect is strong enough to worry about if you're eating these vegetables in modest amounts.
Cabbage is a good food to consume if you have diseases involving chronic inflammation such as arthritis. It can help reduce inflammatory markers. It can also be helpful for circulation, including having modest blood pressure and cholesterol-reducing effects.
Of course, cabbage is also nutritious. It's a good source of vitamin C, folate, calcium, magnesium, potassium, fiber, and K1. Red cabbage is also a good source of the antioxidant compounds, anthocyanins, which protect eye and heart health. I hope all this gives you a new appreciation for this valuable food and medicine you can find in any grocery store.