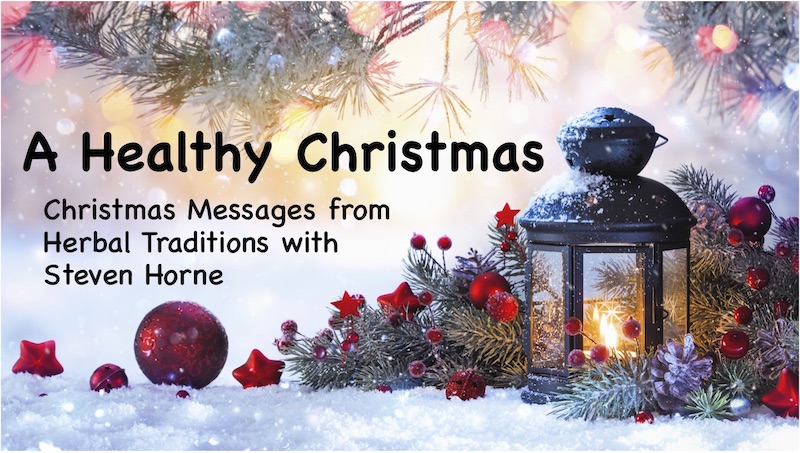 I'm going to talk about herbs and traditions associated with the Christmas season and the Christmas messages each one has for us. I'll talk about the healing effects of frankincense and myrrh, gifts of the magi to the Christ child, as well as the evergreens, which are symbols of the power of life to endure the darkest time of the year. We'll talk about the releasing and purifying effects of pine, the heart-opening effects of holly and the association of mistletoe with love and kisses. We'll also talk about herbs associated with holiday treats like cinnamon, nutmeg, and chocolate, and the sweetness and joy of life. Throw in some interesting facts about stars on Christmas trees, why Santa lives at the north pole and when Jesus was really born and this should be both an entertaining and enlightening presentation.

It's the last Healthy Perspective show for 2019.
Here are some important links:
The video about when Jesus was born: https://youtu.be/ptlsXtTf6n0
The video which explains why ancient people worshipped planets, like Saturn, as Gods, which also links into why Santa lives at the north pole and what the Christmas tree really represents based on the Saturn myths. Symbols of an Alien Sky: https://www.youtube.com/watch?v=t7EAlTcZFwY
I've also done a video on this topic which you can find at: https://youtu.be/qtTYct8zXhM
Watch the webinar in the window below. Please feel free to leave me comments on YouTube. I'll be happy to answer any questions i can.