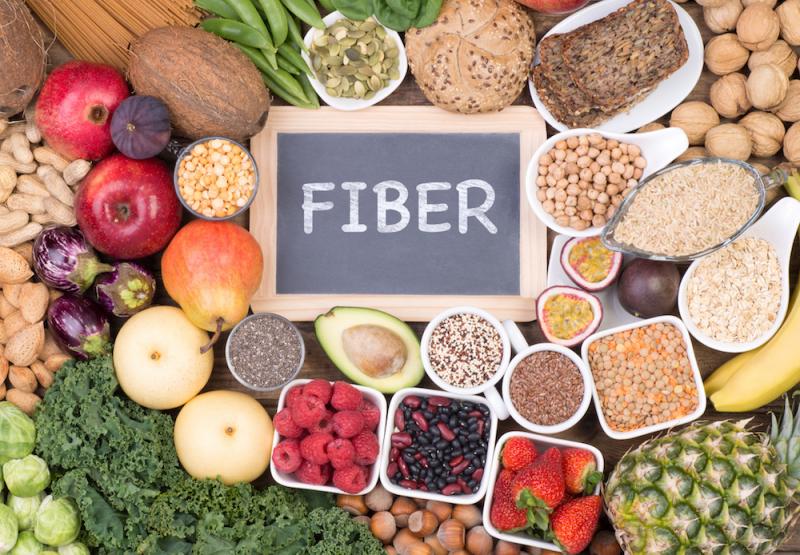 People used to refer to fiber as roughage, and there are fibers in foods that are coarse and deserve this appellation. However, most of the fiber in whole foods is actually water-soluble and not rough at all. This type of fiber should really be called smoothage, because its soft and slimy nature makes it soothing and lubricating to your intestinal system. 
Unfortunately, few people in modern society get enough of this kind of fiber. This is unfortunate, because these soft fibers, gums and mucilage, have numerous health benefits.
For starters, these soft fibers swell in water to provide a feeling of fullness when you eat. So they help you maintain proper weight by reducing the amount of food you eat. They slow the absorption of fats and sugars, which helps prevent spikes in blood sugar levels. This makes them useful for overcoming metabolic syndrome and diabetes.
Mucilaginous fibers absorb cholesterol, bind heavy metals and other toxins, and otherwise help to detoxify your body. They help ulcerations to heal in inflammatory bowel disorders, tone up leaky gut, and feed friendly bacteria to boost your immune system. Taken with ample amounts of water, fiber helps prevent constipation, but it also helps to arrest diarrhea, too. 
We use the term mucilant to refer to herbs that contain these mucilaginous fibers, and mucilants have many health benefits beyond the colon. They are also beneficial for healing the lungs and skin, as well as various types of injuries.
To learn more about the benefits of mucilants and the smoothage they contain, join us at this month's herbal hour. We'll talk about foods, herbs, and supplements you can use to get more of this fiber and all the ways it can improve your health.