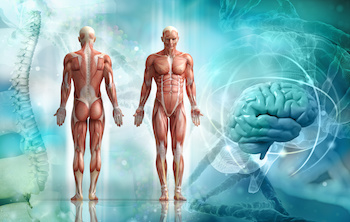 This will be the second webinar I've done on this topic. In the first, The Mind-Body Connection (February 2015), I went through parts of the body, starting at the feet and ending at the head, and discussed the kinds of mental and emotional issues associated with these body parts.
In this second webinar on this topic, I'm going to discuss placebo and nocebo effects and why mental self-talk is critical to health and healing. I'm going to talk about how the body reveals the truth about what's inside of us through our face, posture and our health. Then, I'm then going to discuss mind-mind connections with internal organs, intestines, liver, heart, lungs, glands and more and the kinds of mental and emotional issues that are often associated with problems with these various glands and organs. 
I'll make reference to both Western and Oriental connections between organs and emotional states, as well as some of my own observations. Join me to learn how to better assess the mental and emotional issues behind people's health issues.