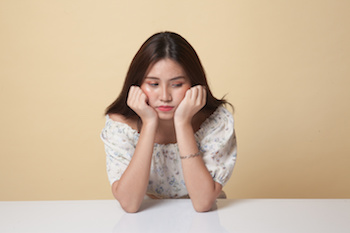 Based on the number of people who are taking medications for depression and anxiety, as high as 20% of the population struggles with anxiety, depression and other mental and emotional problems. The current standard explanation for this is that these are biochemical imbalances that can be treated with drugs. Millions of Americans are now on these mind-altering drugs that are supposed to help people fix their mood, that is, to get back to a happy mood and a positive state of mind. This is not only an invalid approach, but it's also actually dangerous to people's physical, mental and emotional well-being.
In this webinar, we'll discuss why drugs are not the answer to fixing our emotional moods or mental issues. We'll talk about the roots of these problems, which are nearly always unresolved traumas from difficult life situations or abuse. We'll talk about the basic way to help people work through these traumas through empathetic listening so they can discharge emotionally and rediscover a more calm, rational state of mind and a balanced emotional state.
We'll also talk about how plants can be used to affect mood, but why they should not be used like drugs as symptomatic treatments. Instead, we'll talk about how to match plant personalities with people's personalities and use them as herbs, essential oils or flower essences to "teach" a person how to cope with the problems of their life. We'll also talk about the real biochemical imbalances behind mood disorders in the form of poor nutrition and some of the nutrients that may be helpful. 
We're starting with mood disorders, because all illness involves our mood, thoughts and mental attitude, so we need to understand the basics of how to work with this aspect of our nature in order to help all other illnesses in a holistic manner.