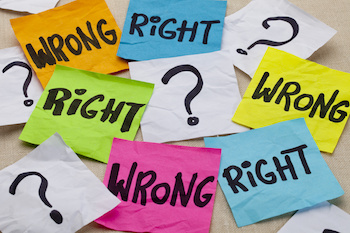 The world is filled with conflicting opinions and disagreement. The data and lines of reasoning people use to support their positions often are often confusing and contradictory, too. How do we tell truth from error? How do we recognize what is true from what is false?
The answer is that we have to cultivate our power of discernment. 
Discernment is the inner ability we have to determine what is true from what is false, what is light from what is dark. 
In this webinar, we'll discuss what discernment is, and how to cultivate our ability to discern truth from error, right from wrong, good from evil and light from darkness. 
Join us for this interesting and perhaps timely discussion, considering the many divisions we see in our society.